OUR MANDATE:


Pride in Ownership

Providing financial assistance in the form of a down payment and closing cost for purchasing affordable and adequate home. To utilize community resources to access private and public funding, material and manpower to offset actual market cost.

Rental Assistance

Providing financial assistance to avoid eviction. To provide assistance by educating and facilitating independence through home affordable and adequate home ownership.

Financial and Budgeting Counseling

Provide appropriate financial and budgeting training to foster effective money management skills.

Personal Financial Guidelines:

A counseling program that will provide up to 10 hours of training, and includes the following: "Developing a Spending Plan," "Working with Checking and Savings Accounts," "Understanding Credit and Your Credit Reports," and "Getting a Loan". By understanding and using these skills, mothers can make informed financial decisions for themselves, their families, and their communities.

Emergency Housing

To provide a home for extended stay while family is able to secure affordable housing. Rent would be assessed on a individual financial situation. A subsidized rate would be assessed and be based on governmental guidelines rent geared towards income. Rent paid over period of stay will be used towards down payment and closing cost.

Revitalizing Homes in your Community

To refurbish donated property for healthy, vibrant community living across South-Western Ontario. We are committed to improving the quality of life for single mothers and their family and to enhance the livability of each neighborhood.

Nutrition Program

To provide a healthy nutrition program by assisting family with food by gaining access to fresh fruits and vegetables, meats, milk, eggs, cheese and juice. Mom God and Me will form strategically alias with local supermarkets and farmers market utilizing food vouchers and gift certificates giving family food that may not be available at most food banks.

Birthday Fund

To provide our member families with age appropriate birthday gifts for each child. Birthdays are special and children deserve to feel special on their special date. You can help by purchasing a gift certificate from any department stores listed or forward a cash donation to our office.

Donations

We accept monetary donations and gift certificates for the following supermarkets and department stores: A&P, Elias, Food Basics, Food City, Dominion Food Stores, Miracle Food Mart, No Frills, Wal-Mart, K-Mart, The Bay, Zellers, Radio Shack, Future Shop, Shoppers Drug Mart and Loblaws.

We are also in need of property and office space. If you own a house that is in need of repairs we will gladly accept the property and will bring them up to code for livability.

Building Material

We are in need of all types of building material.

At risk Group

Statistically proven that women earn less than their male counterparts. The Sole Support Mother population continues to grow at an alarming rate, while affordable housing continues to decrease. This household is increasingly becoming at risk of becoming homeless. As the number of housing assistance or shelters available is limited in fact in this region there is none that is specially geared towards this group.

A shelter is not a home; doesn't every child deserve a home?


A shelter is only a temporary short-term solution and every child deserves long-term permanent housing to foster stability and security. Our children are the future. Today invest in our future give to The Single Mothers Housing Support Program.

Mom God and Me

To provide permanent housing that will encourage independence and avoid the painful and sometimes detrimental process of transitional housing.

To provide affordable and adequate home ownership for God's people (single mothers) in need by utilizing local communities, volunteers, material and financial resources.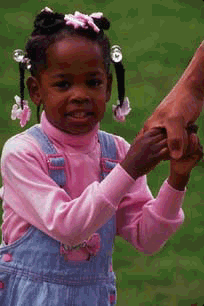 Del-Namics Fundraising Unlimited has Partnered with "Mom God & Me" to provide funding through Product Sales.

A portion of your sale(s)will be donated to this cause. (Please view home page for the percentage)

www.delnamics.com

PLEASE NOTE: Anyone wishing to donate any of the above items should contact:
Mom God And Me
Sandra McLean
Executive Director
378 Frank Ave.
Windsor, Ontario N8S3PI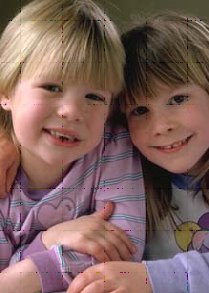 To Purchase Items For This Cause Click Here